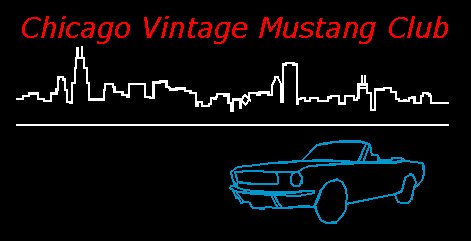 Pictures from our 5th meeting!
Click on any picture below to see a larger version.
August 17, 2002

This was by far our most enjoyable meeting yet! We started gathering at the
Hooters in Schaumburg, and by the time we left, 8 cars had joined us.

We followed each other single file all the way to the Lombard cruise night where
we drove through the crowd together, and turned some heads.

Then we stayed at the cruise until well after dark and got to know each other a
little bit better - talking Mustangs!

Thanks to everyone who came!

-Zim
Click here to return to the club home page.
To get on the mailing list, please contact Jason Zimberoff at: zim@svs.com
Day To Day discussion is available at the new Chicago Chapter VMF Forum!
---
Logo created by Jason Zimberoff - all rights reserved.




Maintained by zim@svs.com